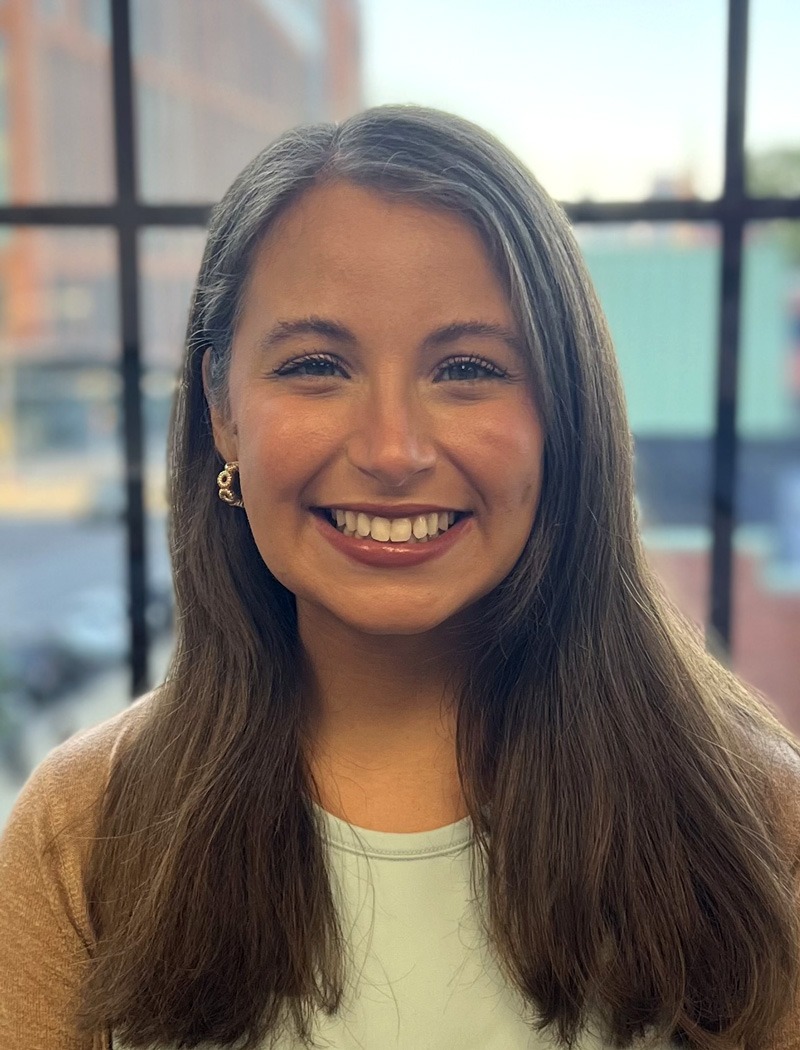 WNY BloodCare Family Nurse Practitioner, Emily Diaz always had an interest in healthcare.  She was drawn to help others from an early age.  She started volunteering at South Buffalo Mercy Hospital when she was just 14 years old.
Emily attended SUNY Geneseo and received her bachelor's in psychology with a minor in biology. She went on to a second degree in nursing at SUNY Brockport where she earned her Bachelor of Science in Nursing. After graduation, she worked as an Registered Nurse on the medical-surgical telemetry unit at Buffalo General Hospital, while furthering her education. Her passion drove her to pursue a Master of Science in Nursing in the Family Nurse Practitioner program at D'Youville University. Emily hoped  that her experience, dedication to her patients and her academic background would lead her into a field where she had the ability to care for individuals throughout the lifespan.
Her career path took her through many different clinical rotations. Her first job as a nurse practitioner was in the field of rheumatology and immunology.  She found that there were frequent crossovers into the hematologic specialty area which she thought was very interesting.  It was at that time she decided that if the opportunity to work in the field of hematology presented itself, she would jump at it.
Emily believes that "WNY BloodCare is unique. Every employee is working towards the same goal, the wellbeing and safety of our patients. From the comprehensive clinics with multiple specialists, to our home infusion program, to our hemostasis lab and beyond, WNY BloodCare has invaluable resources and tools to offer patients and their families to aid in the diagnosis and treatment of bleeding and clotting disorders." Emily shared that the organization fosters independence and advocacy in individuals living with chronic disorders. She is hopeful that the future will see an easing of the burden of treatment for patients and their families with potential new therapies that are currently in clinical trials.
In the time she has been with WNY BloodCare, she has come to love the field of benign hematology more than even she had anticipated.  WNY BloodCare allows her the time and resources to effectively and efficiently care for her patients. She is grateful for the ability to advance her career and knowledge base with continuing education and conference opportunities.  Emily says she feels valued as an employee and values her colleagues. She shares that at WNY BloodCare the staff are an amazing bonus. "We work together as a team which is very important to me. It is a pleasure coming into work every day," says Emily.
On the personal side, Emily enjoys all things Disney and musical theatre, taking cycling classes and trying new foods and restaurants with family and friends.  She's a scrap booker who loves to travel and has many places on her visit list.