Events hosted by Western New York BloodCare
It's In My Blood Walk & 5k on Saturday September 23rd 2023
Sign Up Individually or as a Team!
The It's in My Blood Walk & 5K is an annual community event that celebrates the resilience of the bleeding disorder community in Western New York. This important event also raises funds for education, support services and advocacy efforts.
Each year community members, their families, friends, supporters, local businesses and our industry partners come together to support each other and build a stronger community.
The event attracts people of every age and background from parents with infants to grandparents and everyone in between. They show up on Walk day to share experiences and enjoy each other's company.  This year you have the ability to sign up and raise funds online for the Walk or 5K. You can sign up individually or as a team.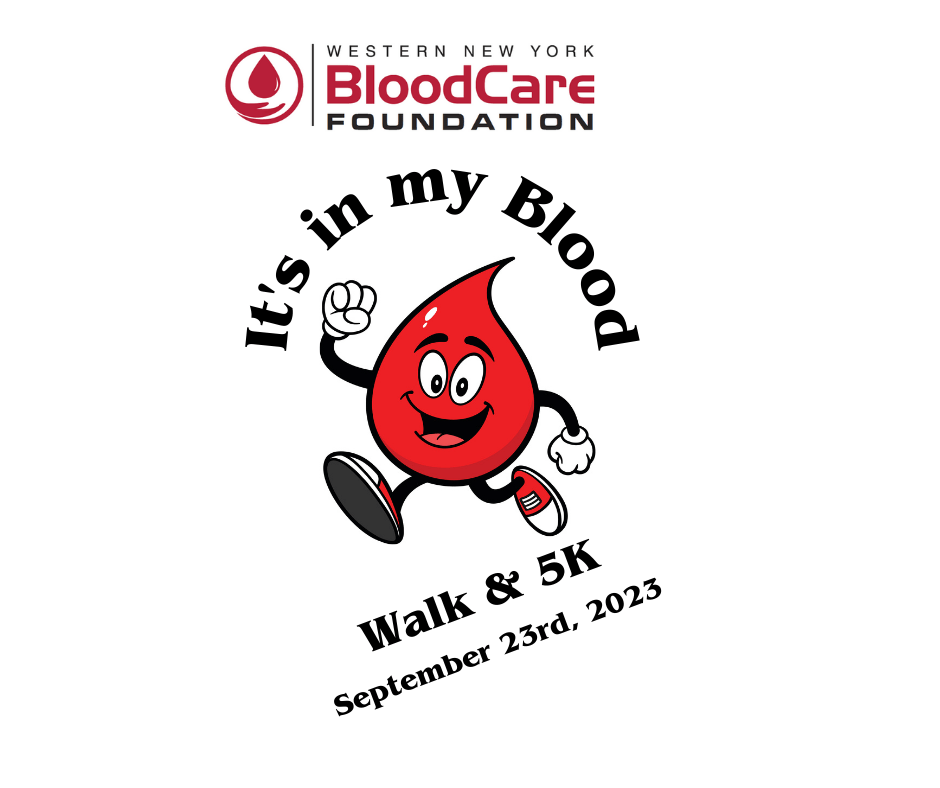 The Walk
The one-mile Walk will begin at 11:00a.m., following paved trails.
$5 through 9/10/23 then $10 until the event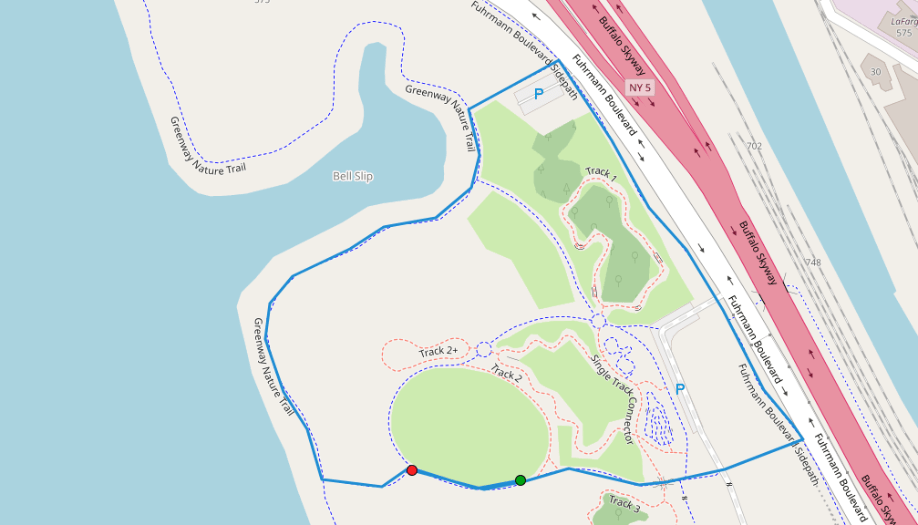 The 5K
Runners will run down to Wilkeson Pointe and back. There will be one water station located along the course and bottled water will be provided to all participants at the finish line.
The 5K Run will start at 10am.
Packet pickup will take place at Lakeside Lawn Park from 8:30am until the start of each race.
Trophies will be presented to the 1st place overall male and female 5K finishers. Age group winners will also be announced and presented with a gift item TBD.
14 and under, 15-19, 20-29, 30-39, 40-49, 50-59, 60-69, 70-79, 80 and older.
$30 through 9/10/23 then $35 until race day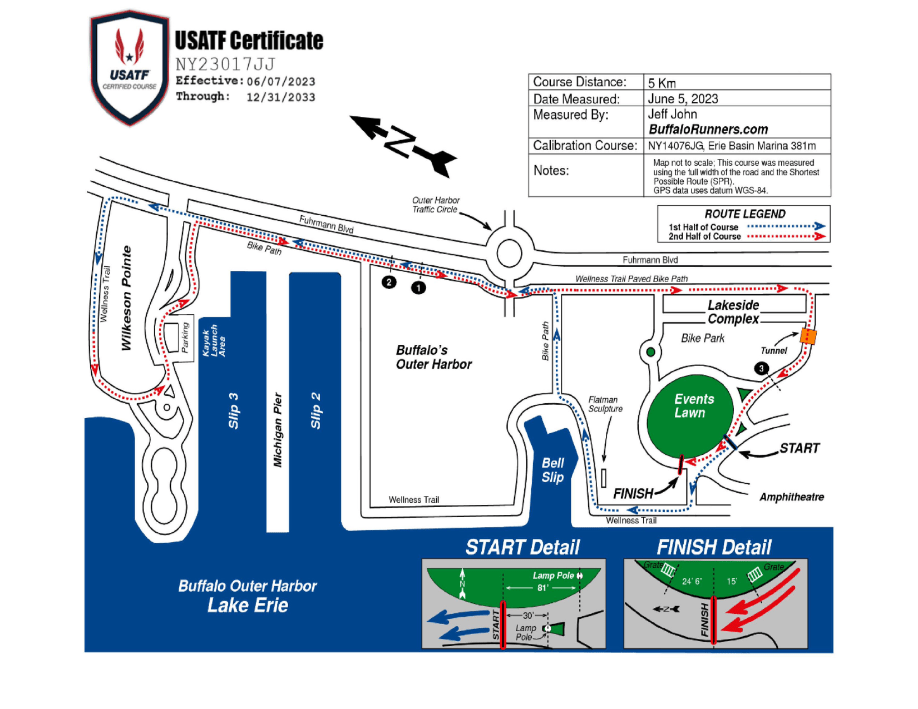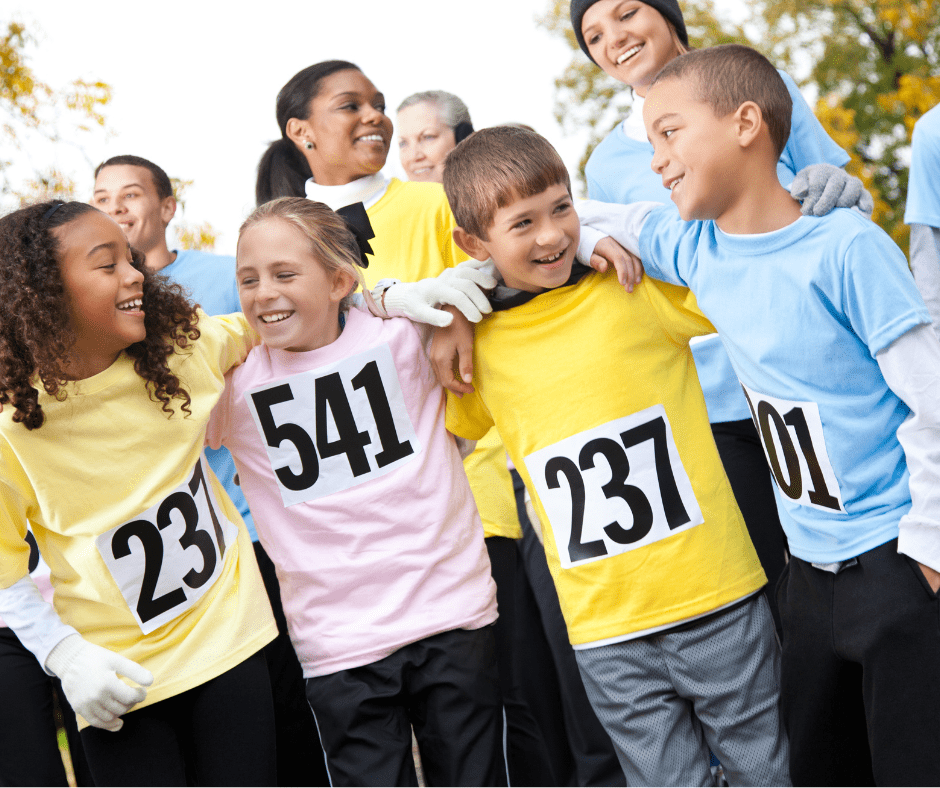 Activities for Everyone!
Both Walk and Run Participants will receive a t-shirt, water bottle and lunch from Just Pizza. We will have games and activities for kids as well as activities to honor our patients and their families.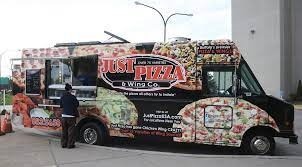 Location and Parking
The Walk will be at the Lakeside Lawn area of the Buffalo Outer Harbor, just down the street from our location last year. Use the address 825 Fuhrmann Blvd., Buffalo, NY 14203 for GPS navigation. Parking is available at the Lakeside Complex parking lot and along Fuhrmann Boulevard. Walk through the tunnel next to the skate park to access the Lakeside Lawn event space.
https://itsinmyblood.itsyourrace.com/